Use Ornaments as Finishings
Much more than an afterthought, garden ornaments can guide how you shape and use your outdoor space, and affect how it feels when you're in it. A wrought-iron gate can mark the entrance to a world of green, a tree-hung lantern raise your perspective, a curved bench inspire a nap. Carefully placed, pretty yet practical, these elements offer subtle but effective clues.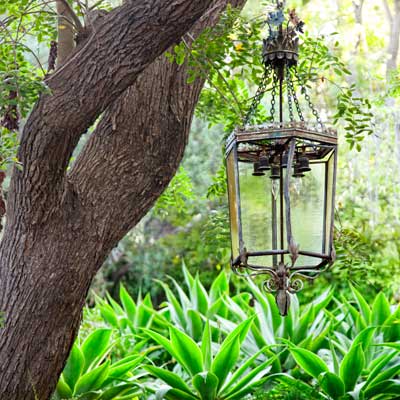 Design for Outdoor Rooms
"A furnished garden shouldn't look too perfect or contrived," Goal: to create outside rooms as comfortable as the ones inside.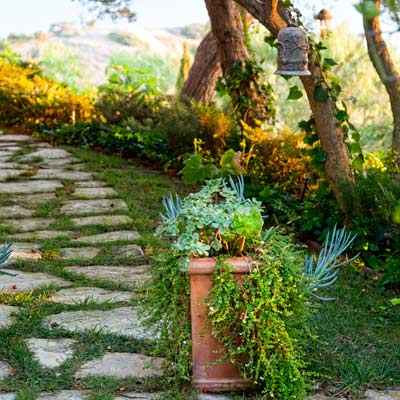 Don't Be Afraid of Patina
Garden decor can get lost in a highly colorful landscape," . "For us, our mostly stone ornaments are the busy part, and they pop against the green background." Certain items, picked up on their travels, may be pedigreed and pricey, but they share ground with catalog and nursery finds, so nothing seems too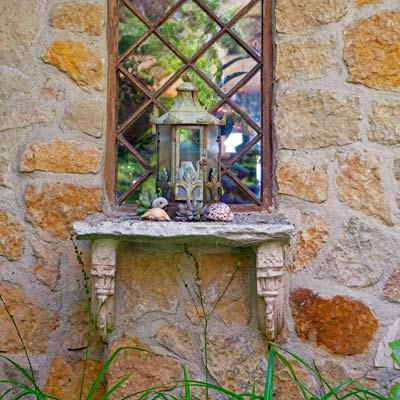 Repeat Your Home's Exterior Style
Whatever the style of your home, ornaments can carry it into the landscape, grounding the building in its setting. Here, to harmonize with the rustic stone-clad entry, iron urns are set atop matched terra-cotta pedestals. In the courtyard, a pediment decorated with dolphins and holding potted succulents echoes the theme and creates a focal point. The house's stone is picked up in the pavers, seamed with grass that softens the walk to the front door